Villa C'est la Vie
Address: Trouya Pointe, Gros Islet, St. Lucia
Website: https://villacestlavie.com/
Telephone: (758) 452-0933
Cell: (758) 722 1616
Fax: (758) 452 0869
E-Mail: cestlavie@casalucia.com
Facebook: https://www.facebook.com/villacestlavie
Distance to UVF Airport: 41 miles / 90 minutes
Distance to SLU Airport: 5 miles / 20 minutes
Number of Rooms/Units: 5 bedrooms
Average Room Rate per Night: US$525 – $1,900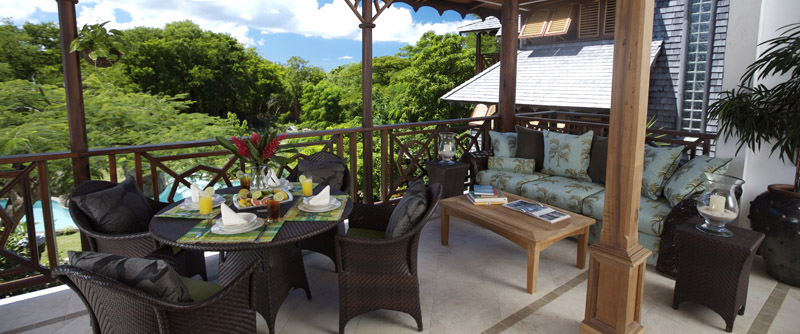 Villa Description: Located on the peninsula of Trouya Pointe, St Lucia, C'est la Vie has been planned so that you can live your vacation on a whim. Each day can be prepared for you or you can rise when you wish and do as you please. A short pathway leads from C'est la Vie to a tranquil, secluded cove from which snorkelers may search for reef fish or lobster and strong swimmers may circumnavigate the peninsula and find themselves in another quiet cove with a beautiful sandy beach. It can also be reached on foot in about five minutes; either cove is ideal for a picnic or a barbeque. C'est la Vie is situated close to the Windjammer Landing Hotel, between the city of Castries and the touristic area of Rodney Bay with its restaurants, Marina and shops. It is close enough to be a part of the activities yet, due to its location, remains apart from and undisturbed by the bustle.
Facilities: Wifi, flat screen TV, laundry service, pool.
Nearby Attractions: Beaches, watersports, restaurants.