Capella Marigot Bay
Resort Address: P.O. Box 7227, Marigot Bay, St. Lucia
Website: www.capellamarigotbay.com
Telephone: 1 758 458 5300
Fax: 1 758 458 5299
Reservations: Cypriana George (Reservations Supervisor)
E-Mail: res.marigotbay@capellahotels.com
Distance to UVF Airport: 1 hour
Distance to SLU Airport: 20 minutes
Helipad: Yes/No
Number of Hotel Rooms: 124
Average Room Rate per Night: US$550
All- Inclusive Plan available:  Yes/NO
Resort Description:
Capella Marigot Bay is situated on this coveted parcel of land so aptly described by Michener, set on a hillside rich with lush vegetation and tropical blossoms. The resort blends in effortlessly into the stunning surroundings, delivering awe-inspiring views of the bay area and its very own private Marina Village which is home to some of the world's most luxurious yachts.
Capella Marigot Bay is located on a secluded area of Saint Lucia and features some of the most elegant and contemporary designed accommodations and public spaces on the island. The hotel includes 57 spacious suites and 67 deluxe rooms with spacious balconies with extensive views across the bay and the property's lush tropical gardens.
Resort Facilities: Spa, Fitness Centre, 3 pools, 3 on-site restaurants, Wi-Fi, Marina
Nearby Attractions: Drive-in Volcano, Diamond Falls, Pigeon Island Landmark
Target Groups: Honeymooners, Families, Couples, Singles, high-end meetings & incentives, & Weddings
Chidren Policy:  Children and infants can stay free of charge with parents using existing bedding or sofa bed in the living room according to maximum bedding capacity inclusive breakfast (children 0 to 4 years; maximum number of children on sofa bed is 2)
Top Reasons to Stay Here: We provide a caring and genuine service to our patrons which make them feel so special and pampered that they would never think of going anywhere else. Small details such as acknowledging their allergies, food preferences or the way they like their room to be cleaned can turn a guest into a repeat and loyal one. By creating special and unique memories for our guests, we win their loyalty for life.
Spa: Yes
Link to Spa Menu: http://www.capellahotels.com/saintlucia/spa/st-lucia-spas/
Onsite Wedding Services: Food & Beverage Menus (wedding cakes), Spa (manicures, pedicures, massages, etc), Hair dressing & make up
Meeting Room:  Yes
The Boudreau Restaurant: The resort's Boudreau offers 1,565 square feet of function space, divisible in two, seating 110 people theatre-style, 65 banquet-styles and up to 150 for receptions
Social Media Links:
https://www.facebook.com/pages/Capella-Marigot-Bay-St-Lucia/241265366021492
https://twitter.com/CapellaStLucia
Management: Lisa Joahil
Languages Spoken: English
Date of most recent renovation: 2014
Credit Cards: Visa, Master Card, AMEX
Check In/ Check Out: Flexible
Property Rating: 5 star
Affiliations: N/A
Recent Awards: N/A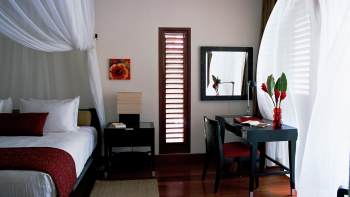 Room Categories: Resort, Resort Bay View, One Bedroom Suite, One Bedroom Bay View Suite, Two Bedroom Suite, Two Bedroom Bay View Suite, Three Bedroom Suite, & Three Bedroom Bay View Suite
In Room Facilities: TV, Refreshment Centre, Complimentary Wi-fi
Restaurants & Bars:
Restaurants – The Boudreau Restaurant, Rowley's Baguette Shop, Hurricane Hole
Bar – Pink Snail Bar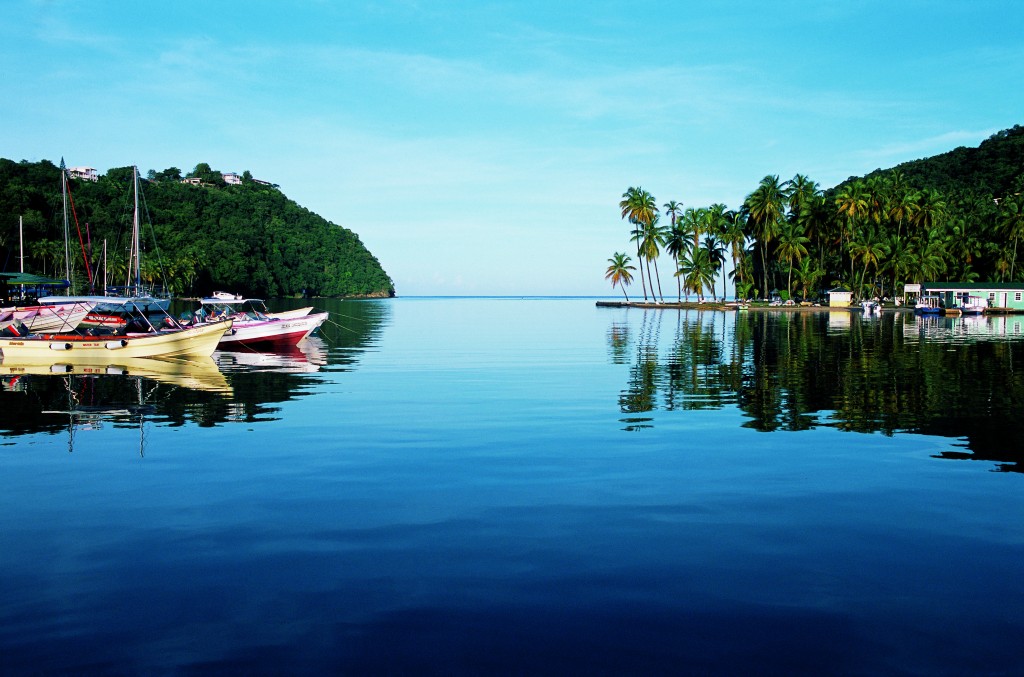 Marketing Representation:
USA: Jason Kycek
Canada: Jason Kycek
Europe: Susan O'Brien
United Kingdom: Susan O'Brien
Links To Images:https://www.dropbox.com/sh/3d7pr8z3e4b0400/CiA0zgrFsT/Capella%20Marigot%20Bay%20High%20Res%20Photos 
Links to Marketing Materials: N/A