Rodney Bay Village, Gros-Islet, Saint Lucia, W.I.
Website: http://www.baygardensresorts.com
Telephone: 1-758-457-8006/8007 Fax: 1-758-452-9747
Reservations: 1-877-620-3200 (US and Canada)   0808-101-7370 (UK)
Email: info@baygardensresorts.com
Distance to UVF Airport: 40 miles (64KM) / 70 minutes
Distance to SLU Airport: 5 Miles (8 KM) / 12 Minutes
Number of Hotel Rooms: 87 Rooms
Hotel Description: Bay Gardens Hotel infuses the cultural and tropical flavors of St Lucia in one of this Caribbean island's most exciting locations: Rodney Bay Village – St. Lucia's nightlife and entertainment capital. Legendary service, charming atmosphere and the perfect setting have made this family-owned, truly St. Lucian hotel standout as a primary choice for a Caribbean vacation. Guests can slow down in either of the two pools on property, or catch up on business with the resort-wide complementary WIFI. The Bay Gardens experience is a beloved favorite of solo travelers, couples, families and business travelers!
Facilities: The hotel has 2 swimming pools, 1 restaurant and bar, a Business Center, Conference Facilities, Car Rental Services, Laundry Service, Babysitting/Child Services, and Room Service.
Nearby Attractions: Rodney Bay Village (various restaurants, bars, entertainment), Treasure Bay Casino, Baywalk Shopping Mall, JQ Shopping Mall, Rodney Bay Marina, Saint Lucia Golf and Country Club (golf), Pigeon Island National Park, Gros Islet Town.
Target Groups: Families with children, Business travelers, Couples, and Solo travelers
Children Policy: There is no minimum age for a child and the age requirement for children is 2-12.
Unique Selling Points:
Comfortable suites available with a homely feeling
Award winning Service and friendly staff
Located near all the major malls,   best nightlife, entertainment and restaurants on the island
Three Conference centers which has the reputation of handling World renoun meetings and events
Free Wifi through-out the facility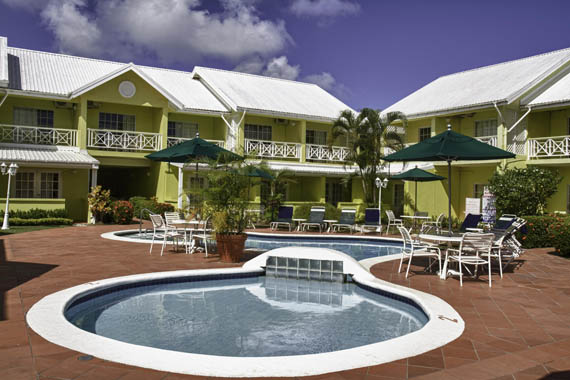 Onsite Wedding Services: Yes
Meeting/Conference Room:
Bougainvillea Conference Room: can hold up to 160 persons
Lantana Conference Room: Can hold up to 60 persons
Begonia Conference Room: Can hold up to 60 persons
Social Media: 
Facebook: https://www.facebook.com/baygardensresorts
Twitter: https://twitter.com/baygardenshotel
Instagram: http://instagram.com/baygardensresorts
Pinterest: http://www.pinterest.com/bgresorts/
YouTube: http://www.youtube.com/baygardensresorts
Foursquare: https://foursquare.com/v/bay-gardens-beach-resort–spa/4c72885d0e8cbfb7925c02db
Management: Mrs Joyce Destang, Managing Director
Mr Sanovnik Destang, Executive Director
Languages Spoken: English, Creole.
Price Point: US $90 –US $315
Date of most recent renovation: 2013
Credit Cards: Amex, Visa, Master Card,
Property Rating: 3 Star
Recent Awards: 2014 Business of the Year, Trip Advisor Certificates of Excellence (third consecutive year)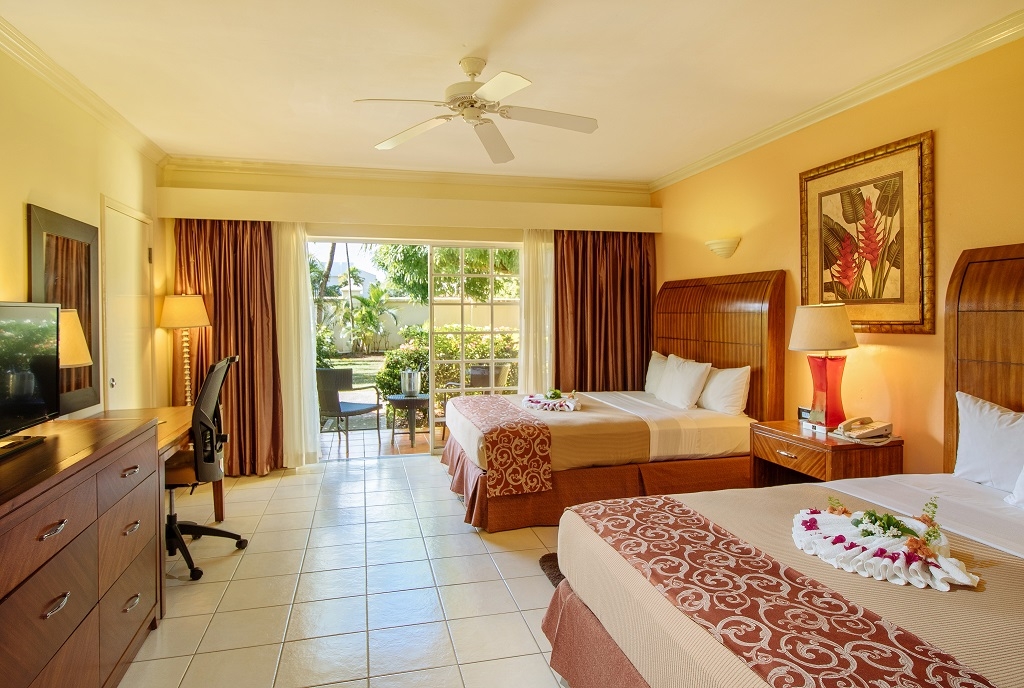 Room Categories:
Standard Rooms
Standard rooms offer up views of our lush tropical gardens or the pool area in a bedroom area fit for two. Located just off the Reception area, these rooms feature on king or two twin beds and a personal patio or terrace.
Superior Rooms
Superior Rooms offer a spacious bedroom area to stretch out in with one king or two double beds, and balcony or terrace.
Junior Executive Suites
A spacious retreat, the Junior Executive Suites include a bedroom area with one king or one queen bed. Parents will love the optional sofa bed available in these rooms. You will also enjoy spending time in the sitting area or on the balcony or terrace.
Croton Suite One Bedroom
The one-bedroom Croton Suite Villa offers all the comforts of home. You will love the spacious master bedroom with king bed, separate sitting area, dining area, full and well-appointed kitchen, and balcony or terrace.
Croton Suite Two Bedroom
The two-bedroom Croton Suite Villa is the ideal room for a family retreat. A spacious master bedroom with a king bed, plus a second bedroom with a king or twin beds, two baths including a tub & shower combo, separate sitting area, dining area, full kitchen, and balcony or terrace.
Restaurants/Bars:
Spices Restaurant at Bay Gardens Hotel has earned a reputation for delectable cuisine. Dishes blend bold international flavors with the freshest Caribbean ingredients in a palette pleasing culinary journey. In addition to Spices Restaurant, there is Cinnamon Bar which is pool side and is sure to make unique and amazing beverages for every taste bud.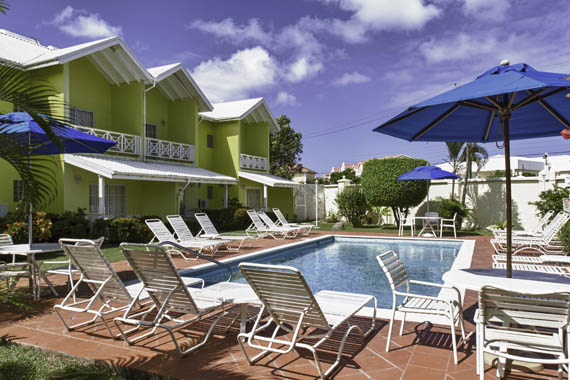 Marketing Representation:
UK: Victoria Cranmer – Paradise Promotions – 020 8679 2508
CANADA: Judy Duncan – JD Marketing & Associates – 416-693-6588
Links to Images: https://www.dropbox.com/sh/xbhrkx8797c45ts/7ZxDoxlc8z