Cats (1995) Ltd Endless Summer Cruises
(758) 450-8651
Cats (1995) Ltd Endless Summer Cruises operate two large day sailing Catamarans available for full day cruises to see the beautiful coast of St Lucia including an inland tour of the Volcano, waterfalls and lunch at an old estate house followed by swimming and a visit to the famous Marigot Bay, a must to do day trip while in St Lucia.
Island Lady Charters
(758) 461-6216 / 458-0523            452-0040
Island Lady is a 45′ Carver deluxe ocean yacht available for private charter rental in the St. Lucia area. "Island Lady" is available for bookings year round in St Lucia and surrounding islands. Enjoy a very relaxing way to explore St. Lucia via a custom yacht charter. Island Lady is available for day trips, weddings, sunset cruises and weekly charters.
Jus' Sail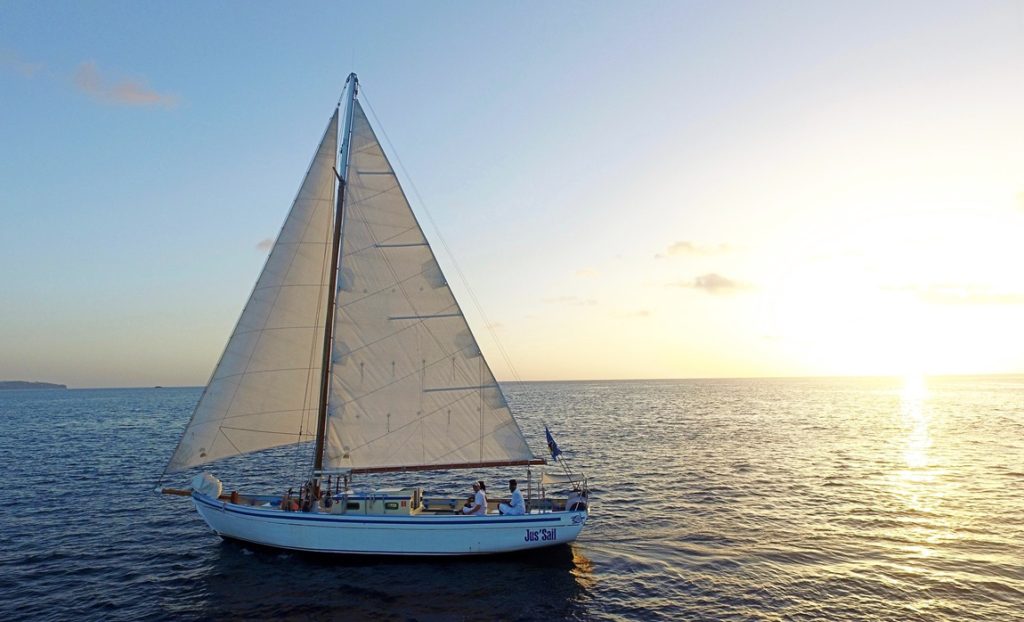 (758) 287-1071
http://jussail.com | james@jussail.com
Your first choice in St Lucia for authentic sailing tours, private sailing charters, day sailing experiences and learning to sail.
Jus' Sail offers unique Caribbean day sailing experiences, romantic sunset cruises and special events such as proposals, weddings and memorials aboard our lovingly restored Carriacou Sloop ~ Good Expectation ~ quite simply the most comfortable and relaxing way to enjoy a sail along St Lucia's stunning coastline.
Sea Spray Cruises
(758) 458-0123 / 452-8644 / 285-0714
www.seaspraycruises.com | sales@seaspraycruises.com
What a way to relax, yet still get the chance to see the beautiful island of St. Lucia. Choose your style of adventure with a variety of tour options aboard one of our large, stable Tango Catamarans with their huge spacious decks. Our tours feature swimming/snorkeling (equipment provided), visits to the Toraille waterfall, the drive-in volcano, lunch and plenty of fun and games aboard.
Wave Riders Ltd.
(758) 458-0908
palmservices.reservations@gmail.com
Take a vacation within your vacation. Martinique Splendor's all-inclusive tour will be the highlight of your trip.