JADE MOUNTAIN
Jade Mountain, 1000 Anse Chastanet Resort, Soufriere, Saint Lucia
 Website: http://www.jademountain.com
 Telephone: 1-758-459-4000, Fax: 1- 758-459-4002
Reservations: 1-800-223-1108, UK :0800- 894-057
E-Mail: jademountain@ansechastanet.com
Distance to UVF Airport: 17 miles / 60 minutes
Distance to SLU Airport:  24 miles / 75 minutes
Helipad: Yes
Number of Hotel Rooms: 24 Open Walled Infinity Pool Sanctuaries and 5 Open Walled Sky Jacuzzi Suite
Hotel Description:
Rising majestically above the 600 acre beach front resort of Anse Chastanet, Jade Mountain is a cornucopia of organic architecture celebrating Saint Lucia's stunning scenic beauty. Expect grand sweeping spaces where bedroom, living area and an extravagant private infinity pool glide into one another to form extraordinary platforms floating out into nature. With the fourth wall entirely absent, Jade Mountain's sanctuaries are stage-like settings from which to embrace the full glory of St Lucia's Pitons World Heritage Site, and of course, the eternal Caribbean Sea.
Wrapped around an infinity pool with a dazzling kaleidoscope of colors, the Jade Mountain Club caters exclusively to resident guests, celebrating James Beard Award winner Chef Allen Susser's "Jade Cuisine." Hovering in space above the Jade Mountain Club is the Celestial Terrace, perfect for sunset cocktails or star-gazing. Enjoy the exclusivity and privacy of Jade Mountain plus all of Anse Chastanet's restaurants, bars, boutiques, art gallery, spa, scuba, bike and waterspouts facilities as well as 2 soft sand beaches available to Jade Mountain guests at all times.
Facilities: 
At Jade Mountain:
Jade Mountain Club, the exclusive restaurant for Jade Mountain guests, fitness centre, Kai en Ciel spa, Concierge desk, library and chocolate laboratory
At Anse Chastanet: 600 acre estate with 2 beaches, 12 miles of hiking and biking trails, 3 restaurants and 2 bars, full service spa, Padi 5 Star scuba centre, non motorized watersports, Bike St.Lucia with Cannondale bike rental, library, 3 boutiques and art gallery, organic farm and chocolate laboratory
Nearby Attractions: Soufriere town, Marine Reserve for excellent snorkeling and scuba diving, Pitons Unesco World Heritage Site, Sulphur Springs, Diamond Waterfalls and Botanical Gardens 
Target Groups: Collectors of Fine Travel Experiences, Couples, Honeymooners, Ultra Escapists, Nature Lovers 
Children Policy:  Adult Playground. No children under 16 years. 
Top Reasons to Stay Here:
Unique architecture and stunning open walled pool sanctuaries
Spectacularly scenic location with views of Unesco World Heritage Site,
The Pitons and the Caribbean Sea,
AAA 5 Diamond Property
Excellent dining 
Spa: Yes
Link to Spa Menu: http://www.jademountainstlucia.com/images/JadeMountain_Spa_Treatments.pdf
 Onsite Wedding Services: Yes
Meeting Room: At sister property Anse Chastanet, up to 60 persons
Social Media
http://www.facebook.com/JADEMOUNTAINSTLUCIA
http://twitter.com/#!/JADEMOUNTAIN
http://pinterest.com/jademountain
http://www.youtube.com/jademountainstlucia
Management
Nick Troubetzkoy, Managing Director
Karolin Troubetzkoy, Executive Director, Marketing and Operations
Languages Spoken : English, Creole "Patois". Management team also speaks German, French, Dutch, Italian, Spanish, Portuguese.
Date of most recent renovation : 2013
Credit Cards: Amex, Visa, Master Card, Diners, Discover
Check In/ Check Out: Check-out: 12 noon Check- in : 2:00 p.m.
Property Rating: AAA 5 Diamond
Affiliations: Virtuoso, Amex Fine Hotels & Resorts, Signature, Ensemble, Altour, Mr& Mrs Smith, Tablet Hotels, Kiwi
Recent Awards:
The Number 1 Caribbean Resort, Travel + Leisure Magazine
The Number 1 Caribbean Resort, Conde Nast Traveler USA
Accommodations Overview:
Each of the 24 infinity pool sanctuaries at Jade Mountain is a carefully designed, individual work of art and architecture. All of the sanctuaries celebrate an unparalleled view of the Pitons and the Caribbean Sea. In all of the sanctuaries, the 4th wall is open to the views while at the same time allowing for complete privacy. Expect grand sweeping spaces where bedroom, living area and the extravagant private infinity pool glide into one another to form extraordinary platforms floating out into nature.
Four rate categories of infinity pool sanctuaries have been created to reflect the square footage of the sanctuaries and size of pool. Also, there are five Sky Jacuzzi Sanctuaries which enjoy the same open floor plan and views with large Jacuzzi but no in-sanctuary pool.
All sanctuaries feature 15ft high ceilings and have the 4th wall open to the views. All other aspects, layout and size vary from sanctuary to sanctuary. In addition to locally made fine tropical wood furniture an eclectic collection of furniture has been placed in the sanctuaries giving each one of them their own individualistic ambiance.
All sky Jacuzzi and infinity pool sanctuaries have king beds. Bathrooms feature chromatherapy whirlpool tubs designed to be enjoyed by one or two persons -tubs are mounted on a pedestal allowing best possible panoramic views whilst bathing. Each sanctuary has a shower towers with a rain shower, 6 body sprays, adjustable heights and separate hand shower.
In-room facilities include fridge, tea/coffee making facilities, hair dryer, iron,ironing board and electronic in-room safe. Enjoy Molton Brown Body Remedies guest amenities exclusive to Jade Mountain in Saint Lucia, Frette bathrobes, slippers and Frette towels.
Butlers at Jade Mountain are called Major Domos and service all sanctuaries around the clock. Upon arrival, guests receive a "firefly " communication device, allowing guests to contact the service team at any time whilst the service team remains as unintrusive as possible. There are no television, radio or conventional telephone in the sky Jacuzzi and infinity pool sanctuaries in keeping with the overall techno-free resort experience. Internet access is available at the JADE MOUNTAIN reception and upon request, WiFi is available also in the individual guest sanctuaries. Excursions, car rental, jewelry, surprises, proposals, romantic private dinners… all can be arranged by the JADE MOUNTAIN guest services team.
Each of the 24 in-sanctuary infinity pools has its own individually designed glass tile color scheme which is then carried on into the individual bathrooms, giving each sanctuary its own unique and bold personality. The glass tile texture is complex in reflective and prismatic ways with each piece of tile unique due to their custom hand crafted fabrication.
The 24 infinity pools are equipped with fiber optics to illuminate them at night. Guests have the option of allowing the system to cycle through a range of colors or setting it to one particular shade.
The water in JADE MOUNTAIN'S infinity pools is purified by a highly sophisticated system, the primary mechanical filtration being through a zeolite sand filter and with the primary sterilization being ozone. Each pool receives individually filtered and sterilized water, and pool water cycles through the sterilization and filtration facilities approximately six times per day.
Available Room Types:
Sky Jacuzzi Suites
Star Infinity Pool Sanctuary
Moon Infinity Pool Sanctuary
Sun Infinity Pool Sanctuary
Galaxy Infinity Pool Sanctuary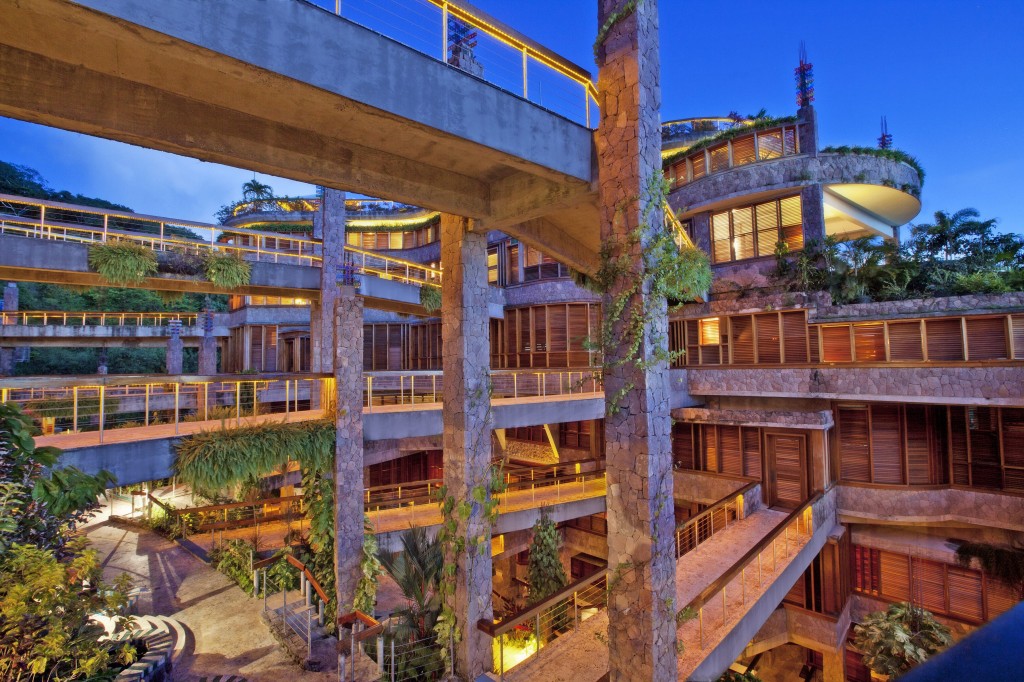 Marketing Representation:
USA :
Marketing : Karen Bull, Island Luxe – Paul Graber, Valentine Graber
Public Relations:
Diamond Public Relations
Lisa Schwartz
lisa@diamondpr.com
305.854.3544
Canada: Marketing: Elaine Carnegie, email : Elaine Carnegie <elaine@canlinktravel.com>
Europe: 
Germany:
Marketing: Fritz Tourism, email : Anke Herrmann <anke@fritztourism.com>
United Kingdom :
Marketing: David Pollard, Eagle Travel Marketing,
email : David Pollard <David.Pollard@classichideaways.com>
Public Relations: Grifco PR, email: Charlotte Rous charlotte@grifcopr.com
Link To Images
Link to Marketing Materials